Zinc Phosphating Lines
Zinc phosphating is one of the most popular ways to provide protection for parts because it's safer for the environment than older coatings with lead and other toxic substances.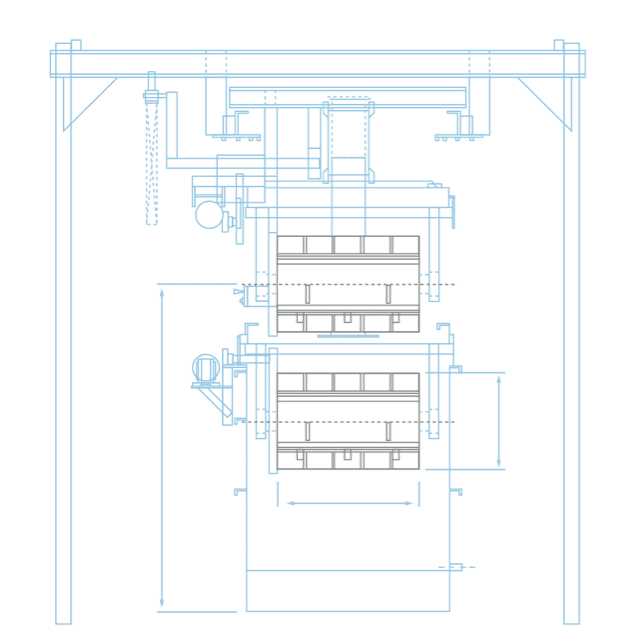 High-Tech Protection.
Zinc phosphating transforms the metal surface of a component into a non-metallic, polycrystalline coating which contains iron, manganese, nickel and zinc phosphates. This coating provides superior adhesion and durability through a high alkaline resistance, making it the preferred paint base for any metal part that is exposed to corrosive chemicals.
Our treatment process uses a drum three feet wide and two feet in diameter. It's best for a large volume of small parts like screws, nuts and bolts that will tumble together while they're being treated.
Protection Against Corrosion
Any metal part that's exposed to corrosive chemicals should have a protective coating. Zinc phosphating is one of the most popular ways to provide that protection because it's much safer for the environment than older coatings that relied on lead and other toxic substances.
Reduction of Conductivity
Zinc phosphating reduces the conductivity of metal components to prevent this from happening.
Improved Adhesion
Zinc phosphating adds a slightly rough layer to the exterior of a piece of metal that gives paint, rust-inhibiting oils, and lubricants something to grab onto. It is also commonly done prior to powder coating to yield a consistent application and appearance.
The Paulo Difference.
We understand the importance of consistency when it comes to your metal finishing processes. That's why we utilize one of the most sophisticated purpose-built computerized control systems in the industry. Our Production Information and Customer Service system (PICS), ensures quality, repeatable processing that meets your specifications every time.
Our automated processes mean we can handle large lot sizes in quick time frames. And because we can process for multiple user needs, we can do more, like adding post coatings with oils and sealants to boost corrosion fighting or add lubricity.
Start a Conversation.
We're ready to tackle your next zinc phosphating project with our state-of-the-art lines. Request a quote or contact us today learn more.
Request My Quote