Certifications & Approvals

We know that it's mission-critical for your business to have a trustworthy heat treating partner. We're always expanding our certifications and approvals to make it easier for manufacturers like you to work with us.

World-Class Heat Treating for World-Class Manufacturers
OEMs and tiered suppliers in the world's most demanding markets trust their parts to Paulo. We maintain the highest production and quality standards in the heat treatment industry to enhance your parts, mitigate risk for your business, and protect end users. Browse our large array of certifications and approvals using the filters below. We are continuously updating this list as our team gains new credentials, so if you don't see the certification you're looking for, please send us an inquiry and we'll get in touch.
Approvals
PWA 4 (Pratt & Whitney)
Zimmer Biomet
JTEKT
Beechcraft TP1601
Boeing BAC 5650
Boeing BAC 5619
UTAS
Toyota
Textron TP1601
Tesla
Safran/Snecma
Rolls Royce
Pratt & Whitney
Parker Aerospace
Northrop Grumman
Lycoming
Lockheed Martin
Kia
Hyundai
Honeywell
Honda
GM
Gulfstream
GE Energy
GE Aviation
Ford
Eaton Aerospace
Eaton
Deere
Cessna
Boeing BAC 5617
Bell Textron
Beechcraft BS25691
Allison Transmission
AgCo
MedAccred
Blue Origin
Don't see the certifications that you need? Contact Us.
Strategic Locations. One Centralized Network.
Our six divisions are located near North American manufacturing hubs to bring you better access to the precision thermal processing you need for your parts. These strategic locations can help optimize lead times and keep your freight costs under control.

Our plants share equipment and capabilities redundancies across the Paulo system, providing a contingency plan in the event of emergencies or downtime. And because all of our recipes and furnace control parameters are stored on a centralized network, precision processing can be transferred seamlessly between locations if needed.

Explore Locations
583k
sq ft production space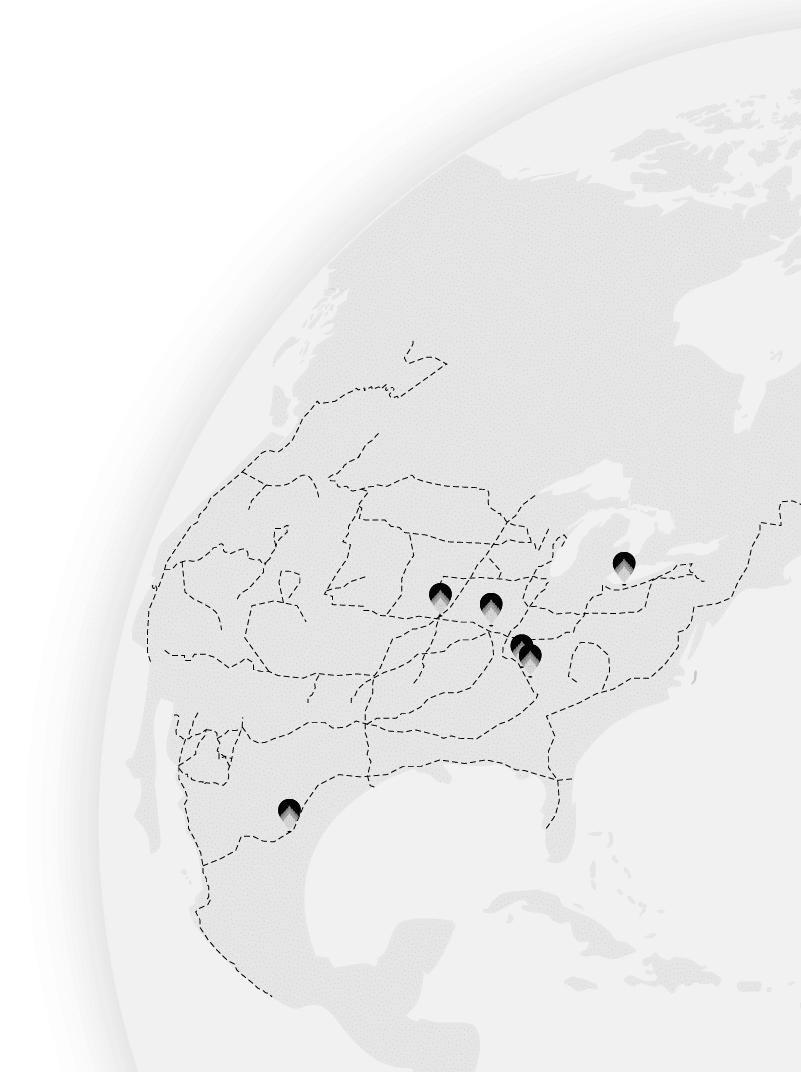 Trust Your Parts to Paulo.
Is your current thermal processing partner letting you down when it comes to quality? Connect with a Paulo expert today to discuss the thermal processing challenges you're facing.
Get Started