Cryogenic & Deep Freezes
Typically occurring between the quenching and tempering processes, deep and cryogenic freezing helps to eliminate the presence of retained austenite in metal that was not transformed during the process for longer parts life.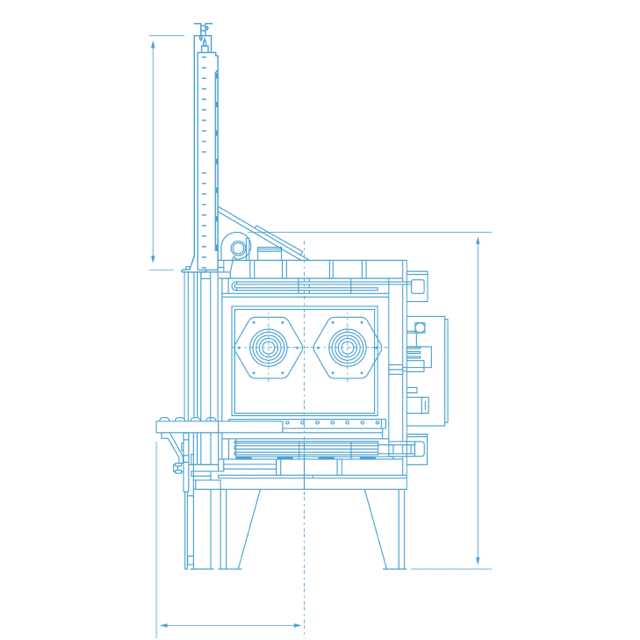 Extended life for your parts through state-of-the-art equipment.
Cryogenic deep freezes are often used for ultra-high-precision parts such as gun barrels, dies and gears. Our process uses either gaseous or liquid nitrogen and occurs at far lower temperatures than standard deep freezes (around -300 degrees Fahrenheit).
Paulo cryogenic processing delivers:
Product quality improvement
Cost reduction
Performance improvement
Up to 400% extended product life
Improved machinability
Improved Dimensional Stability
Reduced Distortion
Reduced Scrap Rate
Reduced Distortion
Precision parts that last.
In some highly specialized applications, especially for parts performing precision functions, volume transformations can cause changes in the dimensions of a part over time. Even very small ones can be rendered useless for their intended function, especially with components required to be tough and wear-resistant. Paulo's high-tech line of cryogenic and deep freezes can prevent volume changes in parts long after they've been treated.
Consistent results through innovation.
Paulo customers can rest assured they'll have precision and consistency from start to finish, thanks to our purpose-built Production Information and Customer Service system (PICS). From the time your weight calculations are entered into our system, through process control, our high-tech approach to cryogenics will ensure your parts have the strength and resiliency they need to perform—and last.
Start a Conversation.
Are you ready to increase the life of your parts?. Request a quote or contact us today learn more about our Deep and Cryogenic Freeze lines.
Request a Quote